Relevance- An all purpose facial cleanser.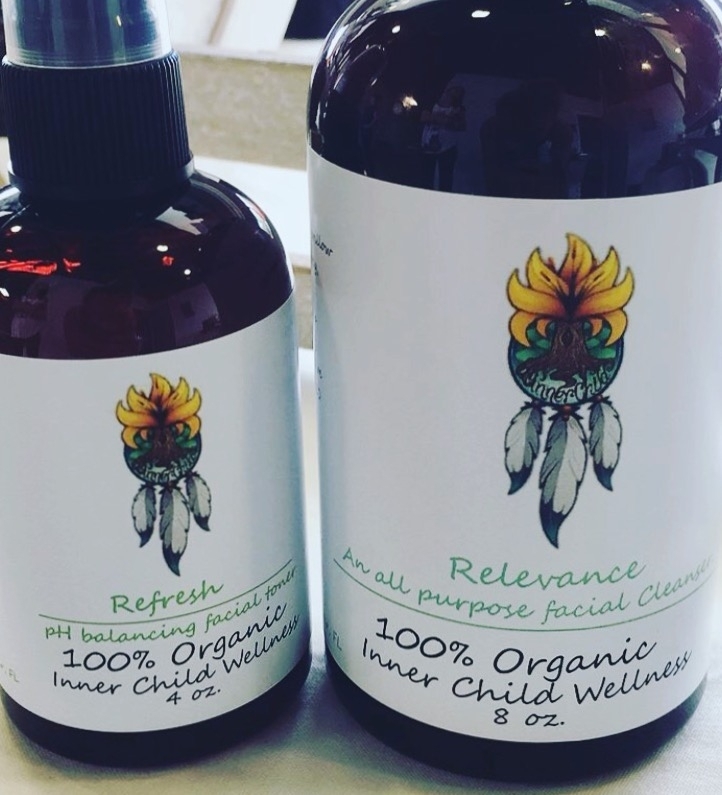 Relevance- An all purpose facial cleanser.
Gently remove harsh toxins while moisturizing and regenerating new skin cells with this healing 100% organic healing cleanser.
Ingredients: *castile soap, *tea blend (*white willow bark, *nettle leaves, *comfrey, *neem, *horsetail root, *calendula flowers), *rosehip seed oil, *sweet almond oil, *30ppm colloidal silver (hydrosol), *aloe vera juice, *Manuka EO.
*- Certified Organic
EO- Essential Oil
White Willow Bark- astringent, anti-imflammatory, soothing, contains natural salicylic acid.
Nettle- high in vitamins A, C, & K, skin tonic for oily and acne prone skin.
Comfrey- high content of allentoin, a connective tissue stimulant, also known for its moisturizing and softening abilities.
Neem- lightens blemishes, regenerative properties prevent aging and promotes the growth of new skin cells.
Horsetail- helps with the production of our natural collagen.
Calendula Flowers- antibacterial and immunostimulant properties helps to disinfect wounds or infections.
Colloidal silver- prevents viruses and bacteria on the skin's surface.